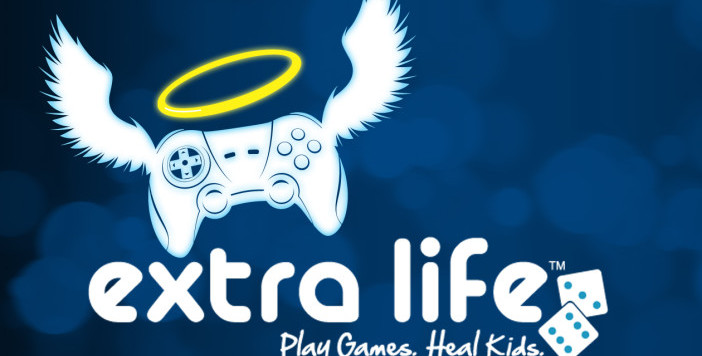 Hey!
This is Nathan, your friendly neighborhood host of That's Entertaining! One of my other passions, aside from creating this podcast, is gaming. As a gamer, sometimes we get a bad first impression when we say we like to play video games. Some look down on it, and say it's a waste of time. While I firmly disagree with that comment, I want to put my passion for gaming to work as a force for good and change in the lives of people. To that end, I found Extra Life a three years back, and have been involved raising money for the Children's Hospital of Illinois since then. This podcast is to make you more aware of Extra Life, the good it accomplishes, and how you can get involved!
Please enjoy this special episode, and I'd like to especially thank Jess, Dave & Kevin for helping in this endeavor. If you'd like to donate, please visit my Extra Life page.
To find out more from the others on this episode, be sure to check out their Twitter for more Extra Life information!
Jess: @FoxRacingGurlx
Dave: @Robop1g
Kevin: @PSVGKevin
Nathan: @VoicedByNathan
Play Some Video Games: @PSVG
That's Entertaining: @EntertainingPod
Thank you for your time and consideration,
Nathan